Larilyn's Tip of the Week: Helping old computers drag on
Something I've seen a lot of over the last few weeks is a rare sight.

The return of dinosaurs.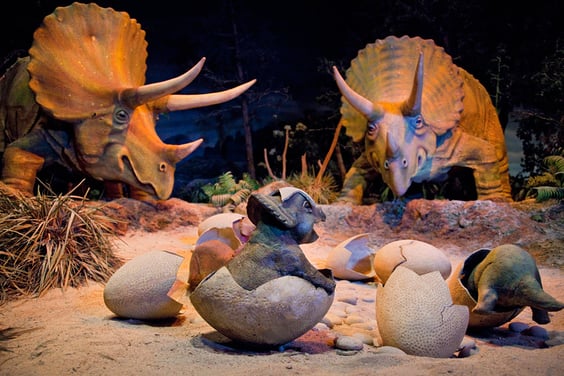 Okay – not real dinosaurs. And not even the precious and cute animatronic ones found at a Disney theme park.

I'm talking about old computers.

And when I say old computers, I don't mean computers from 1990. When you still had a green screen. And command line was common. And Oregon Trail was my jam.

When it comes to computers for business purposes, we generally recommend considering replacing every 3-5 years. Anything older than that belongs with the t-rex if you ask me.

What we have seen over the last few months (thanks a lot COVID) is people suddenly using their personal computers for business purposes. And a lot of times, these computers are old and not maintained or kept up to date.

So I have a few tips for you that might help get a little more life out of your old computer if it's just not in your budget to put the poor thing out of its misery and buy yourself a new one.

1.) Updates are your friend!! And there are two different types of updates you need to make sure you are doing. Operating system (this would be Windows updates or Mac updates) updates are important. In fact, anything older than a current version of Windows 10 (such as Windows 7 or even version of Windows 10 previous 1809) are no longer support by Microsoft. And Apple doesn't support anything older than Mac OS 10.15.4 / 10.14.6 / 10.13.6.
It's also important to do manufacturer updates. So if you have an HP, you would want to use the HP Support Assistant to check if there are HP updates for your system. Or if you have a Dell, there's an app on your computer called Support Assist.

You want to make sure both your computer and it's operating system are up to date!
2.) Restart your computer regularly. You don't need to restart it every day, but once a week is a good guideline. And if you are using a laptop, remember that simply closing the lid is NOT restarting. So you still want to make sure you restart once a week.

3.) Remove unwanted programs. Sure, back in the early 2000's, everyone was using AOL Messenger. However, if you don't use it – remove it! Clean up that space and get rid of it!

4.) Go through and delete unwanted pictures. It's great that we have digital cameras and can take fifty shots of a sunset so we get the perfect one. However, keep the one and delete the 49! Pictures take up a lot of space, and the older your computer, the more I bet you have on there!

5.) Use disk clean up. This will help get rid of some of the temporary files that bog your computer down that it just doesn't need – hence the label "temporary". To do this, simply hit the Start button (the Windows logo on the bottom left of your screen). Type "Disk Cleanup" and select the application that pops up. It will open up a box and you can check off all of the items that you want it to clean (I go for it all!) and hit okay.

Hopefully as you do these things, your computer will have a little more pep in its step. But remember, even a dinosaur with pep in its step is still…..a dinosaur.