Larilyn's Tip of the Week: Email imposters
Impersonators aren't a new thing, right? They've been around since…..well…..at least since Elvis.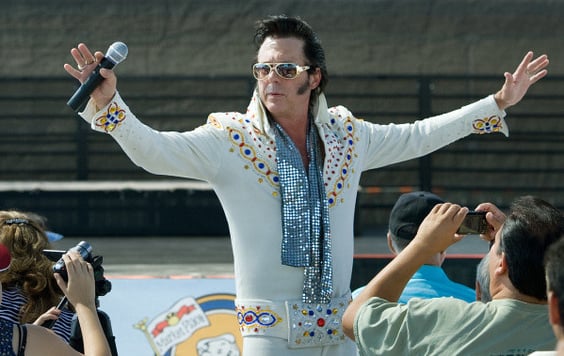 Something that is newer though is impersonation emails, because those have only been around since…..well, you know. Since email became a widely used thing and bad guys decided to get involved.

What is an impersonation email? Basically, it's a phishing method where the bad guys send you an email that is crafted to look like it's coming from someone you know or someone with authority in your organzation. It's all about impersonating someone that they are not.

This makes it tricky to detect because they have gotten very good at making their emails look legit and like they are coming from the person they say it is.

But not all impersonations look alike.
So in order to help weed out imposters, most email users already have basic imposter detection in place. It will look for things that seem a bit fishy. For example, it might see sarah@inmotionnet.com is emailing becky@inmotionnet.com – but Sarah's domain is actually something different (like, inmotionisgreat.com) and is impersonating an inmotionnet.com email address. So the email gets flagged because the email server can see the impersonation.

Or maybe SarahGilbert@gmail.com emails something to sarah@inmotionnet.com, and this gets flagged. Sure, she may be forwarding something from her personal email to her work email. Definitely a possibility. However, it still gets flagged because it's also possible that someone is just trying to impersonate Sarah and impersonated her personal email address instead of the domain email address.

When it comes down to it, being educated and aware is the most important thing. So while it's good that your email probably has some protection in place, still remember to be cautious when opening emails. If it is from someone you don't know, even if it looks like it's coming from your own domain or office, don't click links or attachments until you verify the sender.

Even if it is from someone you know but they are asking you to do something such as send a wire transfer or change account credentials and you weren't expecting this from them – don't do anything until you verify that it is from them.

And above all – please, please, please don't add your own email address or domain to any allowed lists or filters. That just makes it too easy for the bad guys.