Larilyn's Tip of the Week: Video Chat Options
Well. Life is upside down. I feel like we're all playing a huge game of Don't Touch the Lava. You know, the game kids play on a playground? Don't move, don't fall, don't touch anything….stay at your home base and survive!!

Just me? Hmmmm…..okay.

Anyway!

Since so many of us are now working from home, doing distance learning, and social distancing – we have seen the rise of the use of any and all apps that allow us to see people we can't actually see in person.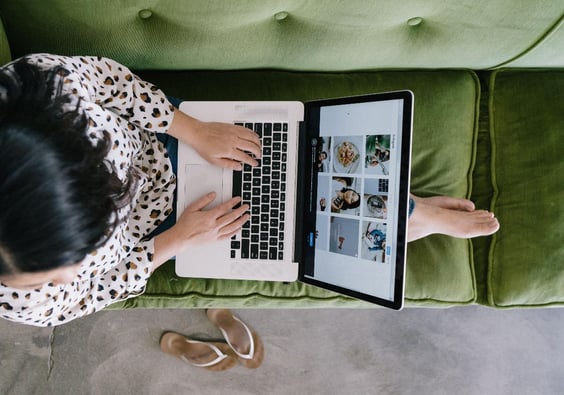 One of the biggest platforms that people have been using is Zoom. They've offered their services for free in a lost of cases, so a lot of schools and businesses have jumped on the Zoom bandwagon.

Now….I don't want to completely bash Zoom. However, what we have been seeing is that the more people use it – the more vulnerabilities are being exposed. There are some legitimate security and privacy concerns with more and more people using it.

We would recommend that you take a look at your options when working remote. A lot of businesses already have resources they are paying for that they aren't fully utilizing.

For example, do you have Office 365? Then you have Microsoft Teams, which has a lot of video conferencing capabilities and messaging capabilities.

Do you pay for Google Business apps? Check out the Hangout, Meeting and Chat features.

Even if you don't currently have these options, the companies are also offering their services – such as Google offering some of its features for free, and Microsoft offering Teams for free for six months. It's worth talking to us and figuring out what resources your business has available to it.

And if you DO need to use Zoom, please pay attention to the news and make sure you are doing all you can to stay safe as you use it! Make sure you set your own password for the group (don't use the default) and don't send links in the chat!